We have become one of the leading companies in the pothole repair trade.
With a strong track record and an impeccable reputation, we have positioned ourselves as a top company in the pothole repair industry. At CQ Surfacing, we take great pride in delivering exceptional services, including our renowned pothole repair solutions in Chelmsford, Essex.
Our team has undergone comprehensive training, obtained the necessary qualifications, and strictly adheres to health and safety procedures. This ensures that we consistently provide domestic and commercial clients with top-notch workmanship. Recognising the urgency of addressing potholes, we emphasise the importance of acting swiftly. Timely intervention can prevent the pothole from expanding and causing further damage to both the road and vehicles. Our goal is to minimise disruptions to your day-to-day operations by offering efficient pothole repair services in Billericay, Maldon, Chelmsford, and throughout Essex.
Professional. Affordable. Trusted.
We understand the frustration and concerns that arise when a pothole appears, particularly in terms of potential vehicle damage. That's why, at CQ Surfacing, we have perfected our pothole repair solution in Billericay, Maldon, Chelmsford, and throughout Essex.
Our dedicated and friendly team will skillfully fill the affected area with tarmac, ensuring a smooth and level surface. Tarmac is the ideal material for pothole repair due to its exceptional durability, low maintenance requirements, and cost-effectiveness. It has withstood the test of time, proving its ability to withstand heavy vehicles and the unpredictable British weather.
You can rely on our trusted services to deliver long-lasting and reliable pothole repairs. Say goodbye to worries about vehicle damage and enjoy the peace of mind that comes with our professional tarmac solutions.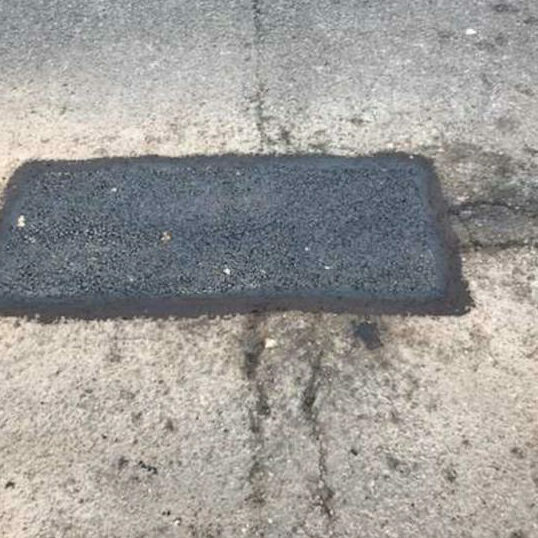 Works were completed ahead of schedule and within the original quotation.  We had a sandstone patio prepared and layed and we are over the moon with the end result.
Laid a patio and did an excellent job, friendly and very enthusiastic , A well recommended company
Great service from a professional and experienced company. The personnel on site were polite and professional.
Had my old cracked and broken tarmac drive completely re-done and they made a terrific job of it. Very pleased.