Professional & Affordable
Discover the additional services we can offer you
At CQ Surfacing, we have been operating in the industry for a number of years. Within this time we have been able to develop and train our team to provide you with a range of different services.
Whether you require a drain inspection or require an expert in site levelling or site clearance, we can help! We've undergone all the appropriate training and qualifications required to ensure complete peace of mind for all our customers. From the initial consultation to project completion, we will exceed all expectations and go above and beyond for every client of ours.
Drain Inspection

Regular drain inspections are crucial for maintaining a healthy plumbing system. Over time, drains can accumulate debris and become clogged, leading to various issues. By conducting drain inspections, you can proactively address these concerns and ensure clear and unobstructed drains. Furthermore, inspections can help identify potential drain problems such as holes or cracks, allowing for timely repairs and preventing water damage in your home.

With our extensive experience in the field, we specialise in comprehensive drain inspections and maintenance. At CQ Surfacing, we provide tailored solutions that meet your specific requirements. Our team of professionals will meticulously plan and install a new drainage system that aligns with the needs of your project. We take the time to understand your unique needs, ensuring that the drainage system we install is designed to accommodate future expansion.

Count on our expertise and dedicated services to keep your drainage system functioning optimally and protect your home from water damage.

Site Levelling

Site levelling is a crucial step in preparing a construction site, as it involves achieving a level land surface. This process ensures a stable foundation for any building work that follows. Site levelling can be accomplished through manual labour or by utilising advanced machinery. The procedure begins by marking out the designated area for levelling. Then, the land is excavated to the desired depth, and any low areas are filled with the excavated material. Finally, the surface is compacted to create a smooth and level terrain. Site levelling plays a vital role in ensuring the overall quality and uniformity of the finished construction.

When embarking on a large-scale building project, it is essential to have a precise and level foundation. At CQ Surfacing, our team of professionals is equipped with the latest and most advanced equipment to carry out efficient site levelling. With our expertise, we guarantee that your project will commence on solid and level ground, setting the stage for successful construction.

Site Clearance

Site clearance is a crucial prerequisite for any construction endeavour. Prior to commencing new development, it is essential to clear the site of debris and obstructions. While this task may appear challenging, especially for larger or neglected sites, it can be efficiently accomplished with the right equipment and dedicated effort. The initial step involves identifying and removing all potential hazards present on the site. Once this has been achieved, the area can be cleared of vegetation and litter. Subsequently, any remaining obstacles are dismantled or eliminated. With the site fully cleared, construction can commence smoothly.

Our team of experts specialises in efficient and effective site clearances. We begin every site clearance project by thoroughly discussing your objectives and desired time frame. Taking into consideration your specific requirements, we meticulously plan and deploy the necessary equipment to ensure a perfectly cleared site, ready for your construction projects to commence seamlessly.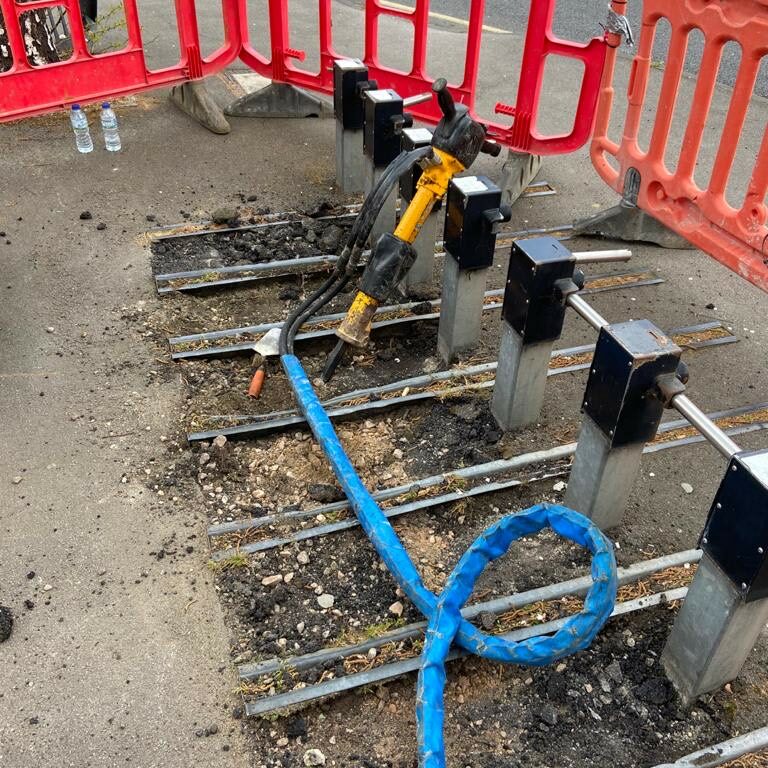 Works were completed ahead of schedule and within the original quotation.  We had a sandstone patio prepared and layed and we are over the moon with the end result.
Laid a patio and did an excellent job, friendly and very enthusiastic , A well recommended company
Great service from a professional and experienced company. The personnel on site were polite and professional.
Had my old cracked and broken tarmac drive completely re-done and they made a terrific job of it. Very pleased.