Leading tarmac surfacing solutions
Seamless tarmac surfacing in Southend-on-Sea
For over 38 years, CQ Surfacing Ltd has been synonymous with top-tier tarmac surfacing in Southend-on-Sea and its neighbouring regions. Tarmac, known for its durability and sleek appearance, is a preferred choice for many when it comes to driveways, walkways, and other surfaces. Our legacy in the industry is built upon delivering tarmac solutions that are both functional and visually appealing.
Our team, available 24/7, is adept at handling the intricacies of tarmac surfacing. From preparing the base to ensuring a smooth finish, every step is executed with precision and care. We understand the unique challenges posed by different terrains and weather conditions, and our solutions are tailored to ensure longevity and resilience.
Our commitment to "The Road to Perfection" is evident in every tarmac surface we lay. We believe in providing our clients with a seamless experience, ensuring that every project is a testament to quality and craftsmanship.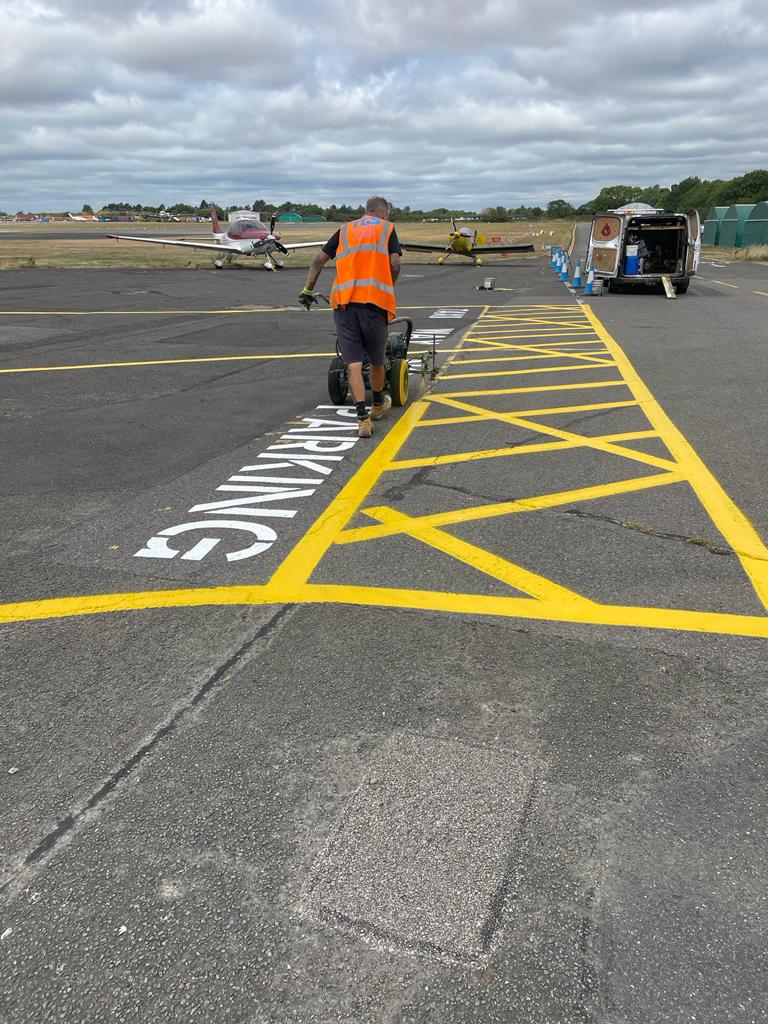 Proven Expertise with a Personal Touch
Our journey spanning over 38 years has been enriching, with every project in Southend-on-Sea adding a feather to our cap of experience. Our adept team, available round the clock, personifies precision and a client-centric approach, ensuring your tarmac surfacing project is executed to perfection, echoing your vision.
Tarmac Solutions Tailored to Your Needs
In Southend-on-Sea, we tailor our tarmac surfacing solutions to match the unique demands of the terrain and weather, promising a blend of longevity and visual appeal. From driveways and walkways to large commercial spaces, our tarmac surfaces are crafted to endure, keeping your space elegant and functional.
Value-Driven Tarmac Surfacing
We believe in delivering value at competitive prices. Our tarmac surfacing solutions in Southend-on-Sea are a testament to our ethos of providing superior quality without burning a hole in your pocket. Every tarmac project we undertake is a balance of cost-effectiveness and high-quality output.
Surfacing solutions that exceed expectations
Tarmac surfacing is an art and a science, and at CQ Surfacing Ltd, we have mastered both. Our fully certified team brings unparalleled expertise to every project, ensuring that your tarmac surface stands the test of time and elements.
Our clients have consistently lauded our dedication to excellence. Their testimonials reflect our ability to deliver tarmac surfacing solutions that exceed expectations. Moreover, we believe that quality shouldn't come with an exorbitant price tag. Our competitive pricing ensures that you receive exceptional value for your investment.
From the initial consultation to the final touches, we ensure that every aspect of the tarmac surfacing project aligns with your vision and our unwavering standards of excellence.
Dedicated to transforming your space
While tarmac surfacing remains one of our flagship offerings, our expertise spans a wide range of surfacing solutions. From garden patios to expansive car parks, our portfolio showcases a diverse array of projects, each bearing our signature touch of excellence.
Our mantra, "The Road to Perfection," reflects our commitment to innovation, quality, and unparalleled client satisfaction. Whether it's site clearance, levelling, or custom tarmac surfacing in Southend-on-Sea, we approach every project with a unique blend of creativity and technical prowess.
With CQ Surfacing Ltd, you're not just investing in a tarmac surface; you're choosing a partner dedicated to transforming your space into a masterpiece of durability and aesthetics.